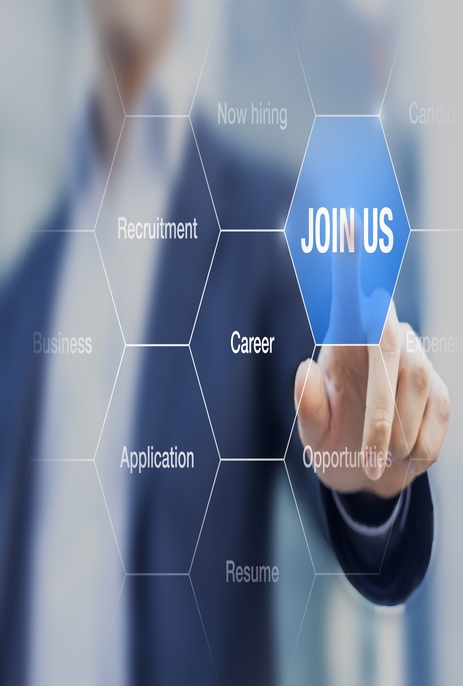 About Us
The total HR solutions provider
We zealously provide various kinds of HR Management Solutions in the fields of Recruitment (Permanent / Contractual), Background Check, Payroll Management, Statutory Compliance, Training, etc.  Specialized in all sorts of Recruitment services as per client requirements we assure the incorporation of the latest and innovative approaches and resources in our services. 
Our services are offered all around India and they have been in a cordial relationship with our esteemed clients The use of high-quality reputed and trusted resources to source candidates to ensure quality standards.  We are a team of expert professionals who possess several years of experience serving in the field of Human Resources. 
Above all, the group is managed and guided by our well proficient mentor Mr. Vijo Thomas, who has already achieved heights and great exposure in Human Resources Management by satisfying the clients with his management skills.
We can do permanent, temporary or contractual staffing for any industries. Our USP is we can provide suitable resumes within 48 hours.
We can provide trainings for new and existing staffs to motivate them and help them to increase the productivity. We can also plan destination trainings.
We do employment screening and background checks, leaving you free to build trust and grow honest working relationships.
We provide a full range of bespoke services to support your needs including; documentation, auditing, talent managment, business partnering, etc
We can manage and implement the entire payroll function and individually tailor our service to suit each client's specific needs.
We can assist you to get all the statutory registrations and complainces done in accordance with the government norms. We can also assist you for its renewals. Anto Rajulin
Xtrastaff Technologies
The best recruitment agency I've worked. Dedicated and professional. They send only relevant resumes and know which candidates suit us best giving a personal touch to every recruitment they do. Highly recommend, I'd vouch for them any day! Dinson David Kurian
Technisanct
Real professionals in their policies and services when sourcing the best talent. Nichal Johnson
Vividreal Solutions
Great team and good performance under the leadership of VIJO. keep going guys Bijoy Jacob
Technicom Solutions
A group of highly enthusiastic and extremely motivated Professionals.